December 6, 2019
What is a Master Planned Community
You may have heard this term on your hunt for a new home, but what exactly does it mean? Here at Sandlin Homes, we offer move-in ready home and to-be-built homes in a variety of Dallas Fort Worth's best master-planned communities.
Master-Planned Community Explained
A master-planned community is simply an extensive residential development, generally consisting of many different builders, large-scale resort-style amenities, and even some commercial developments. 
Many times you'll see builders, like Sandlin Homes, develop an area of land by themselves. We put lots of amenities in our neighborhoods, like swimming pools, party shelters, and clubhouses for our residents to enjoy. Still, the amenities in a master-planned community are generally on a scale that a single homebuilder can't provide. 
Why it Might be Right For You
As the MetroPlex continues to grow, both in population and jobs, we continue to build more homes. And with new homes comes new demands for larger pieces of infrastructure like parks, shops, and even school go with them - so why not put them in the community!?
Sandlin Homes in Master Built Communities
In the northern portion of the MetroPlex, you'll find Sutton Fields - a master-planned community right outside Celina, Texas. It's a bee-utiful community focused around sustainability. Each resident can acquire or hone their green thumb in one of the many pocket farms and community gardens, bringing you closer to nature and your neighbors. If you prefer to keep your hands clean, you can enjoy delicious produce and other crafts at the farmer's market!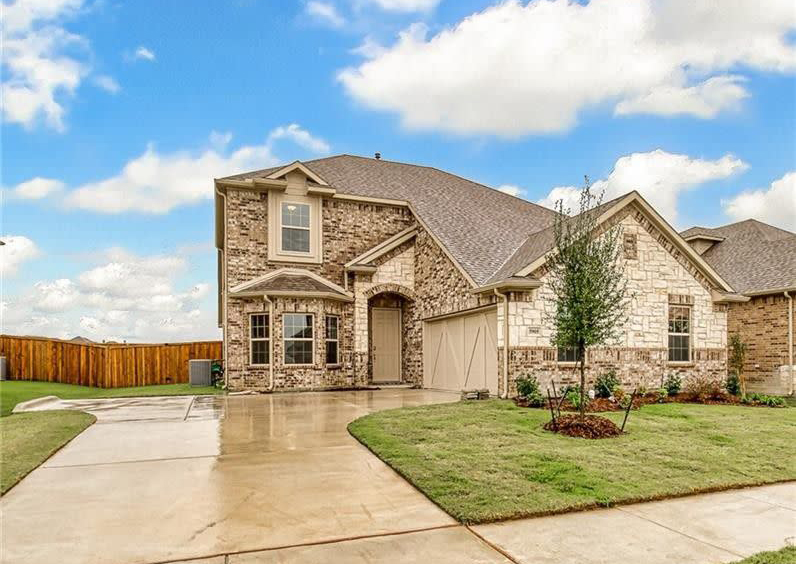 Sandlin Homes currently has three homes available for purchase that are planned to be finished early 2020: the 3 BD/2 BA Brookstone at 5817 Humber Lane, the 3 BD/ 2.5 BA Riverstone JS at 5905 Humber Lane, or the larger 4 BD/3.5 BA Remmington JS at 6326 Farndon Drive.
Located just nine miles from downtown Fort Worth near Crowley, Chisholm Trail Ranch sits on over 600 acres of residential and commercial land, getting its name from the famous trail used by ranchers to get their cattle to railways. Outdoor activity and nearby commercial development mean there won't be a shortage of activities. Residents will enjoy a 75-acre community park that features sporting fields, a skate park, and hiking trails.
Sandlin Homes opportunities await at 6424 Rockrose Trail featuring a three-car garage and 4 BD/2 BA in 2,258 sqft for the growing family. The Chessel plan is a bit larger at 3,242 sqft with 4 BD/3.5 BA at 5917 Trail Marker Court
A community that's sparked a lot of interest is Live Oak Creek, located just minutes away from popular employment hubs in Fort Worth and the Alliance Corridor, the location of this master-built community is one of its perks. The kids and adults can stay cool once the Texas summer roll in next summer at the community's three different pool options: a tanning pool, spray park, and lagoon pool. 
Sandlin Homes has quite a few homes under construction and available now! 11824 Tuscarora Drive makes the most of 2,010 sqft by featuring 4 BD/2 BA on one story - perfect for right-sizers. On the other end of the spectrum, 12008 Carlin features 4 BD/1.5 BA for a growing family with 3,048 sqft of living space.
Master-Planned Not For You?
Maybe a large master-planned community isn't for you, and that's okay! Sandlin Homes has been building homes for Texans since 1957. Visit our communities page to find the perfect place to call home in Dallas Fort-Worth. When you're ready, contact us to schedule a visit at one of our existing homes or pick from one of our plans to build on one of our homesites. Have your own land? We'll bring our tools and trucks and build your dream home there, too!